​Our favorite hoodie – West Brighton
It must be a wonderful place to live – it's got its own hoodie. Thanks to Wicked Stiches! OK, that might be a bit self-serving, but it's true. West Brighton is an old neighborhood. A bit tired around the edges but filled with all the great components – lots of people, restaurants, great shops, a few main drags, a catering hall, a little league, lots of places to worship and two great city parks. What else can you ask for?
It's just about six years ago that we opened our shop in West Brighton, Staten Island, New York. Our grand opening was so wonderful. Father Jerome blessed the shop, Carolyn's daughter got engaged and our families were there with us to celebrate! What a ride so far! So many wonderful people and happenings – it's truly been a blessing in our lives. That's us right after we opened. We love to wear our monograms!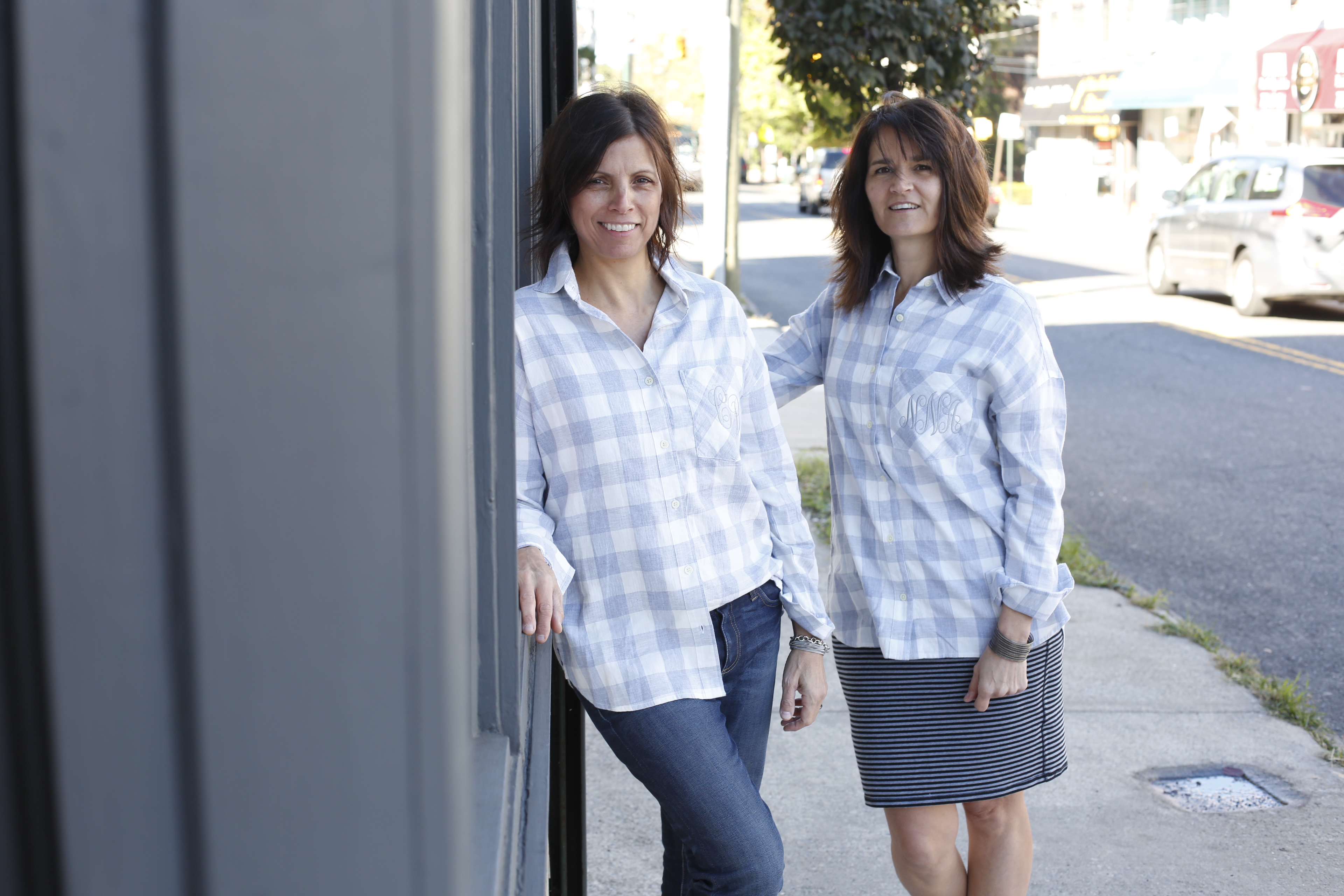 Both Carolyn and I live and work here in West Brighton. She grew up here and knows most everyone. My husband is also a native. In fact, we weren't allowed to buy a house outside the zip code! So, you see people here have a real affection for the place. So why fight it – celebrate it! The West Brighton hoodie was born with a nod to all the great University Hoodies – you know arched collegiate lettering across the front. You wear your alma mater proudly to show where you received your higher education. Well our hoodies are much the same. Living in the shadow of New York City, Staten Island in a place where so many different types of people live celebrating so many different cultures – well that's an education too. And we nailed it! People love to proudly wear their identity as a north shore or West Brighton resident – it's kind of saying – yeah, I know you – we grew up together. Besides all that it's plain old fun.
The other thing you need to know is that every March the Ancient Order of Hibernians host a St. Patrick's Day Parade right down Forest Avenue. It's a great day for the neighborhood. A reunion of sorts – everybody comes out to see the parade and each other. The local politicians lead the way. All the Irish bag pipe and drum bands march, all the high school marching bands preform, the step dancers and of course the first responders are marching alongside everyone else. It's a great day. Just so happens we have tons of taverns and restaurants along the Avenue. Usually you will see tons of people proudly sporting their West Brighton Hoodies and Parade tees. It's a real hometown experience and even if you moved away – on that day everyone's from West Brighton – and Irish of course!
Our West Brighton inspired gear continues to be our best seller – especially during the month of March. Stop in or shop online to get your gear. We always do a new parade tee and this year we created two new tees. The parade tee and the West Brighton Crawl tee which highlights all our great taverns. Its sure to be a great party – Sláinte