Bright and sunny gift set for summer!
Embrace the Spirit of Summer
Introducing our Monogrammed Beach Towel and Cap Set, the perfect companion for unforgettable adventures! Summer has arrived, and with it comes a world of excitement, warmth, and the opportunity to create memories that will last a lifetime.
No matter if your little one is busy constructing magnificent sandcastles on the beach, gleefully splashing in the refreshing waves, or simply reveling in the joy of outdoor play, our custom Beach Towel and Cap Set will be their faithful companion throughout the sun-drenched days ahead.
Elevate every summer escapade, be it a pool party, a family vacation, or even a blissful stay-cation in your own backyard, with this vibrant and personalized ensemble. Designed to bring delight to every child, our personalized Beach Towel and Cap Set is a splendid choice for summer birthday gifts, grade school graduations, and family vacations.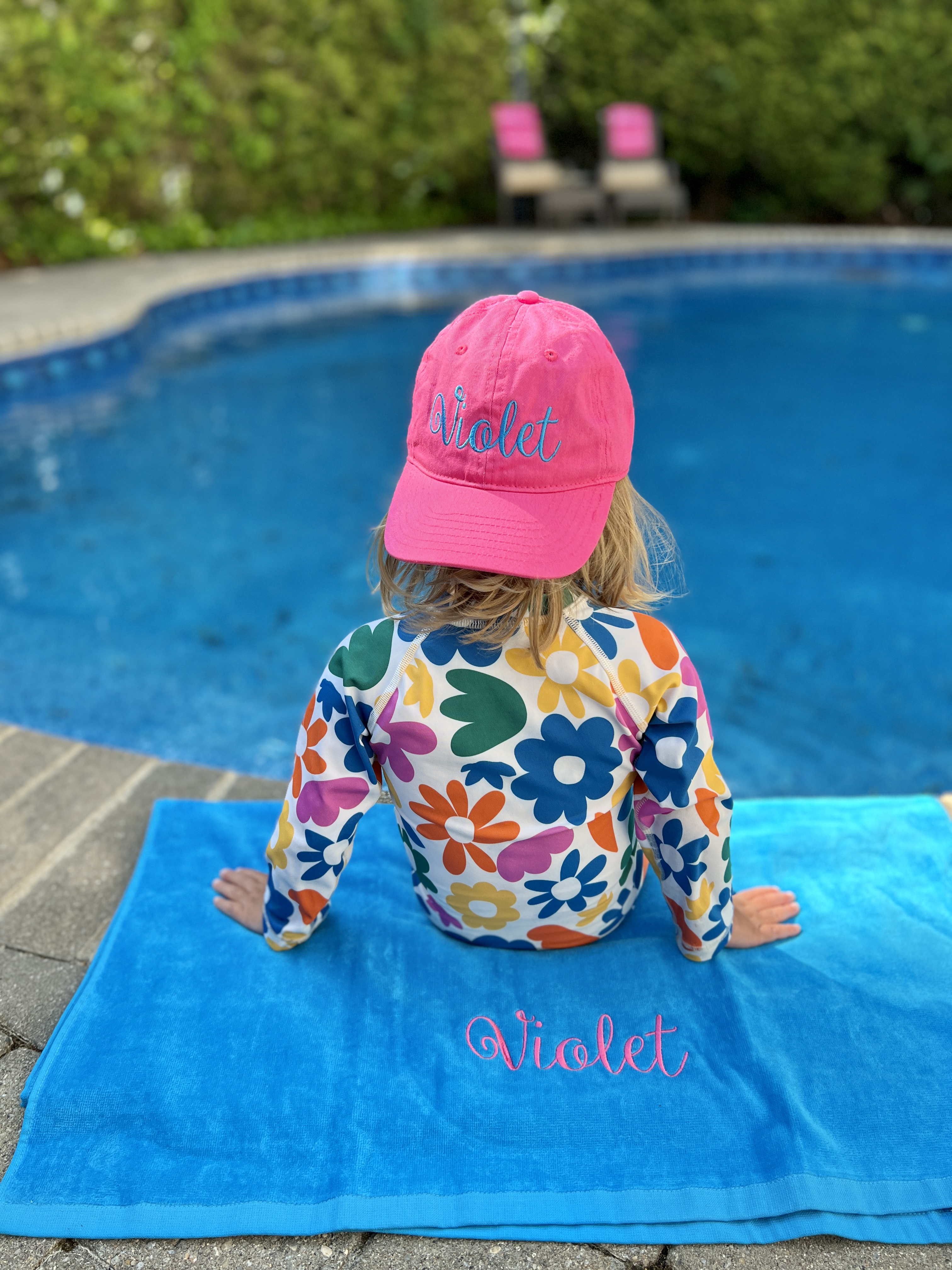 You have the freedom to select the color of both the towel and the cap, allowing for a personalized touch that will truly make it their own. Whether you choose their name, nickname, or any special phrase, we will ensure it is skillfully embroidered, creating a unique treasure that captures their individuality.
Crafted with the utmost comfort in mind, our bright terry velour towel measures an ample 30x60, providing a soft and cozy haven for your child. No need to worry about fading colors, these terry velour towels are built to withstand the test of time and retain their vibrant hues.
Let the sun shine on their faces all summer long while keeping them protected and stylish. Embrace the carefree spirit of summer without any worries.
Are you ready to embark on a summer filled with unforgettable adventures?
Waste no time! Place your order today and watch as your little one's face lights up with excitement. Let the adventures begin!
Learn more about Carolyn and Nancy.