3 Great Ideas For Your Next New Baby Gift
Great news! Your friend, your sister, your colleague, your neighbor, or you fill in the blank, just had a baby! You are going to need a baby gift and we've got great baby gift ideas for you!
1. Chenille Baby Blanket and Baby Name Cap. These two items are great by themselves, but together they make an amazing gift to give a newborn baby. This Chenille Baby Blanket is soft, warm and comforting. Moms and babies love it and use the heck out of it. The embroidered Baby Name Cap is perfect to frame that cute little baby face! Perfect for taking those first baby pictures. Of course, these items are color coordinated, they look perfect together. You can feel great about the gift you're giving. It's gorgeous, it's useful, and most of all, it's the perfect new baby gift.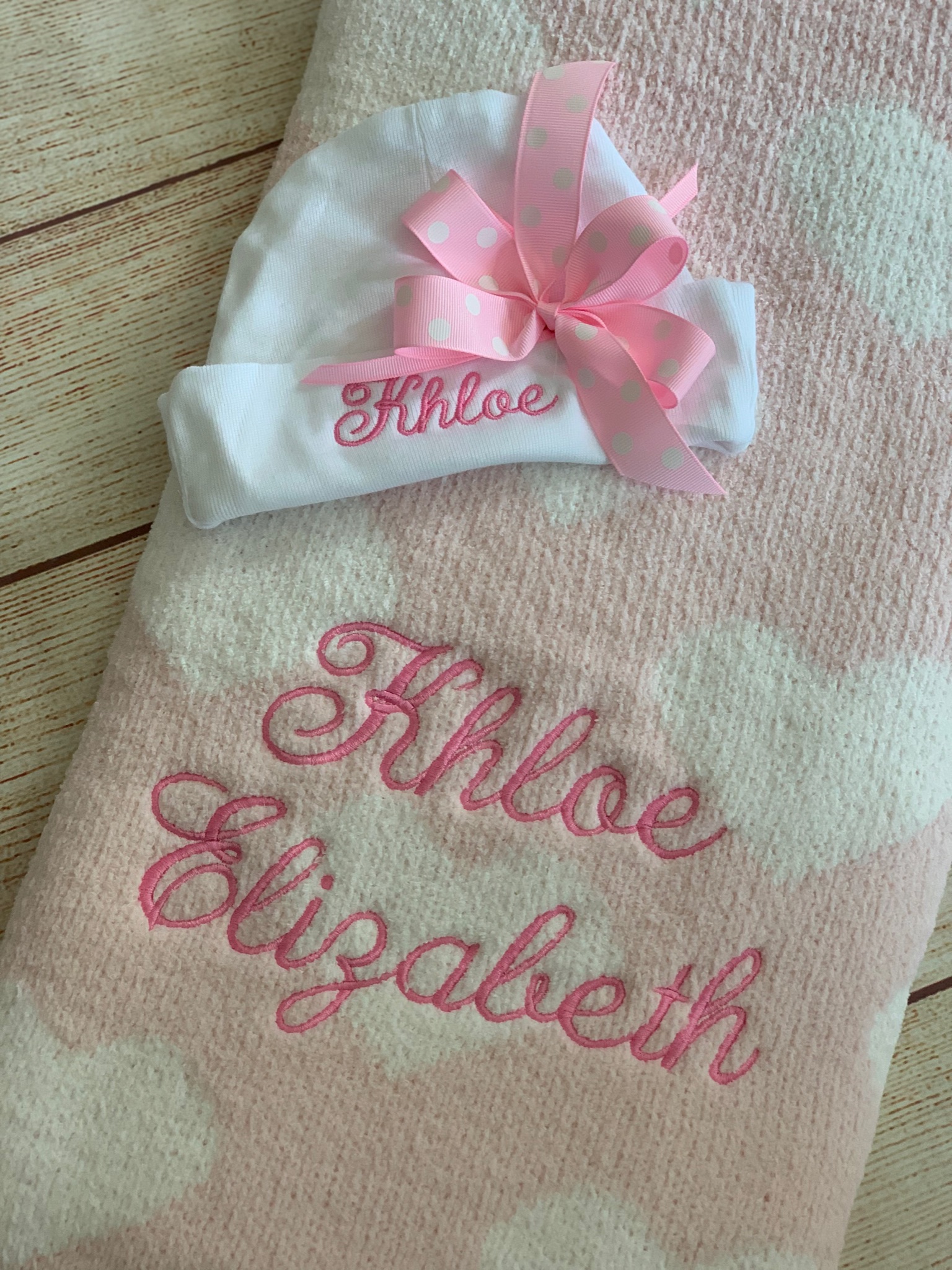 2. Baby Travel Organizers. This set of 3 zippered totes is such a useful gift for the new baby and the new mom. All 3 pieces are personalized with the baby's name or monogram. The new parents will appreciate the help with keeping everything handy and organized. These three fabric totes have zip closures, keeping essentials safely inside. Perfect for busy families on the go! Our Baby Travel Organizers are convenient, gorgeous, and not to be forgotten!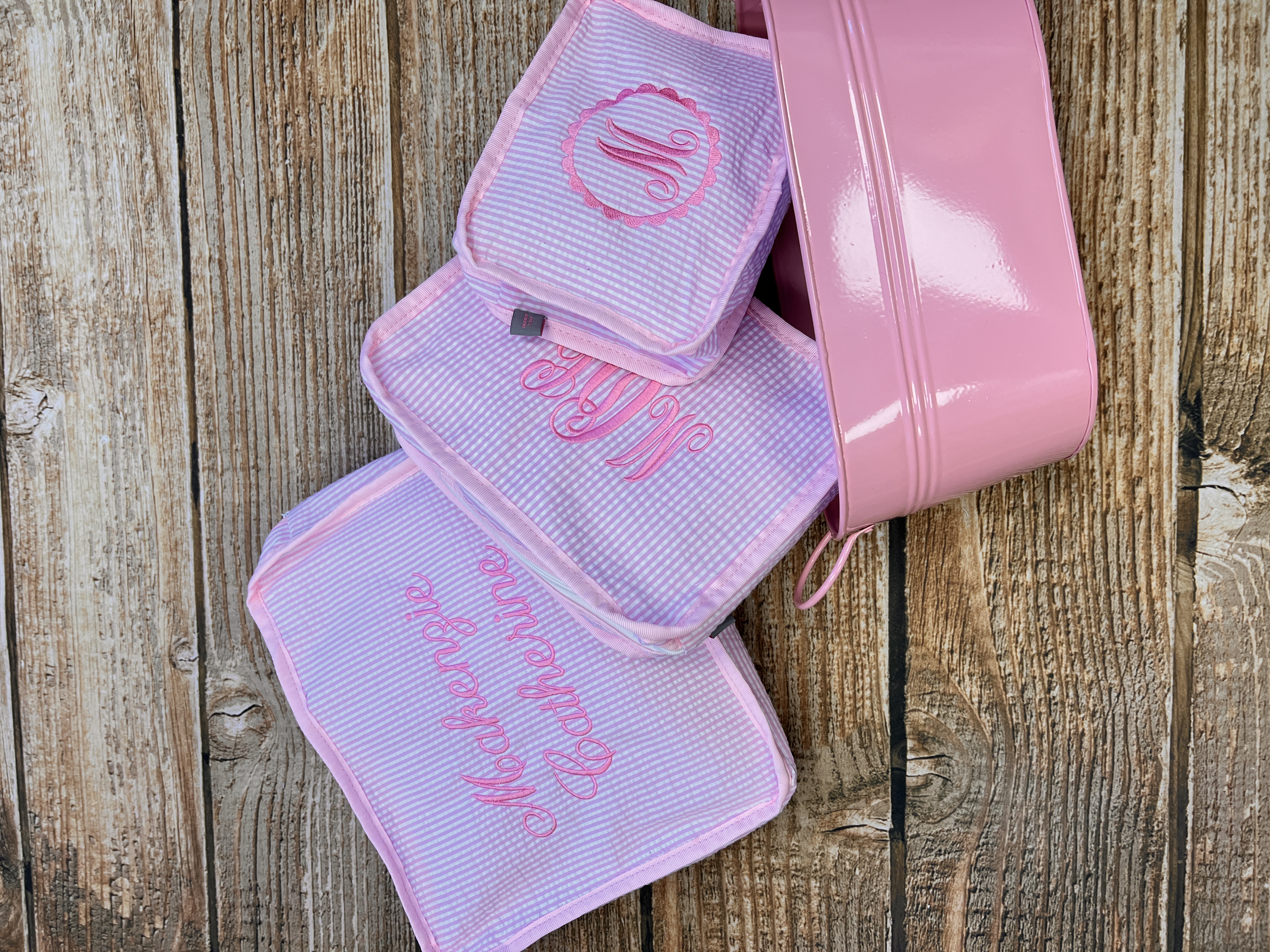 3. Hooded Towel and Wash Cloth. The plush baby hooded towel and wash cloth gift set is as cute as it is practical. This is a favorite item to give the new baby and it's so easy to see why. No size needed and so cute for wrapping wet babies! Super useful and personalized with the baby's name. This monogrammed hooded towel and wash cloth will be loving used for years to come...it's big enough to be used thru the toddler years! Dress up this towel by adding our rubber duckie! Or complete the gift set with a personalized tin and a welcome tag. What a wonderful new baby gift to send.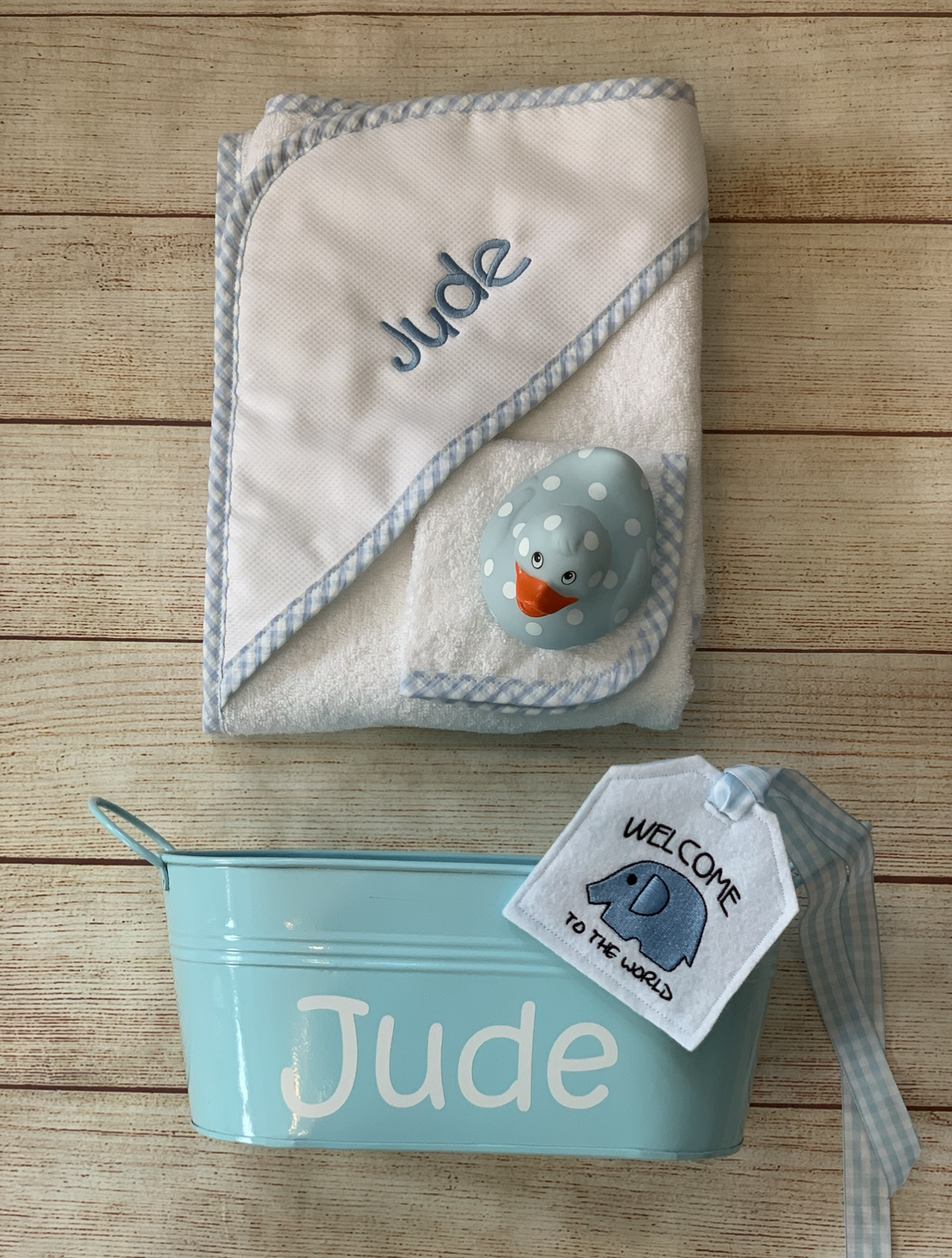 These newborn baby gifts are tried and true. These are the gifts that are photographed, cherished, saved and remembered.
Learn more about Carolyn and Nancy.