One Great Gift For All The People On Your List
Feeling like the Holidays are coming in fast? Yes, me too. I'm starting to appreciate the "one gift fits all" idea that my mom used year after year. She would find a — as in one — great item that fit all the special people on her list. Of course, it was unique, sometimes useful, sometimes fun, and always loved. In a word: perfect. We love this idea and want to share our top "one gift fits all" idea.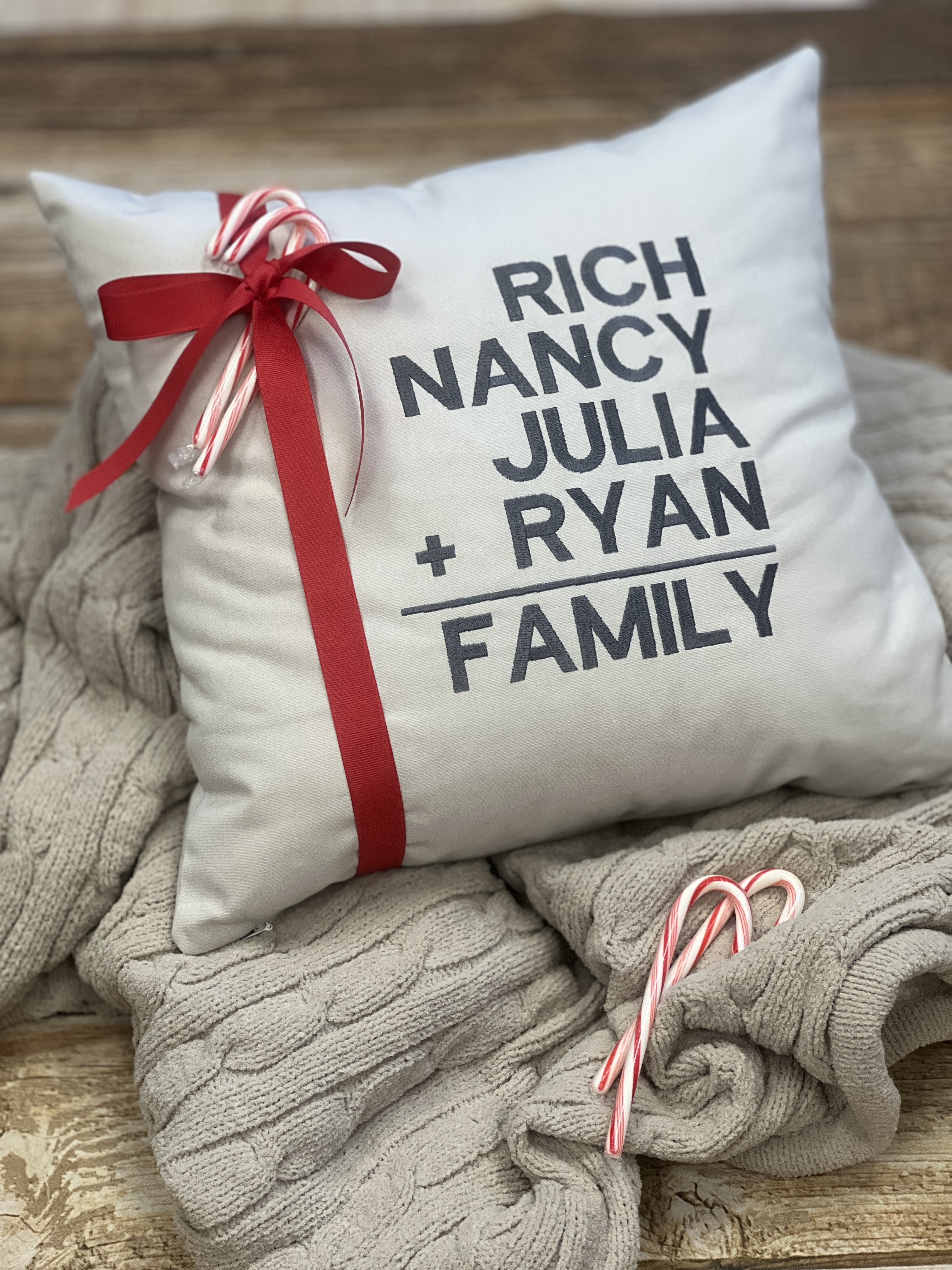 Our Top Picks for the Best Gifts Ever:
For every person that has a family we love the We Add up to Family Pillow. Perfect for every type of family - traditional or blended, straight or gay - family is family after all.
My personal favorite! For every person that has older kids and grandchildren, we love the Family Name Pillow. As my siblings become grandparents, it's a great opportunity to put all their children and grandchildren on one beautiful pillow that they can see and enjoy every day.
Now it's time to sit back and relax, basking in the comfort of knowing you got the best gifts, and that your shopping job is complete!